Skip to Content
Stop a Spider Infestation With Our Control Services
Many people mistakenly assume that bug spray or a spider trap is enough to take care of an arachnid invasion. The truth is that when you need spider control, you need a professional. Eliminator Pest Management Co specializes in eradication and prevention of spiders for clients throughout Fond du Lac and surrounding areas. Though poisonous varieties are rare, they are not unheard of, so it is essential that you keep your home free of any and all spiders. Our extermination team can help you do so and ensure that arachnids are a thing of the past for any residential and commercial clients.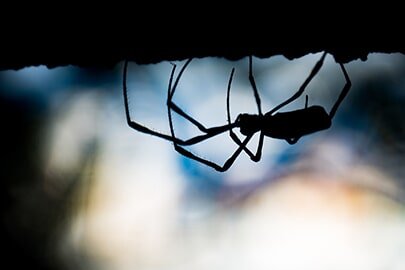 Common Types in Wisconsin
There are many spiders that are common throughout the United States, but some are also uniquely prevalent in Wisconsin. Familiarizing yourself with them can help you determine whether or not a spider is poisonous. Though they are uncommon, brown recluses and black widows have been seen. If you are trying to identify the one you have recently encountered, it may be one of these frequently found arachnids:
Domestic house spider
Sac spider
Cellar spider
Hobo spiders
Giant house spiders
Asian beetle & box elder bugs
Professional Removal
Most people are not fond of spiders, and even if you are, you probably don't want them to infest your home or business. They can be dangerous, and if the problem is neglected, it may only worsen. Eliminator Pest Management Co offers spider control to help you eliminate spiders and prevent them from returning. Our team of expert exterminators serves clients throughout the Fond du Lac area, including markets such as Green Bay and Oshkosh. If you'd like to arrange a consultation or schedule mosquito control, you can do so by reaching out to us at 920-922-8152.