Skip to Content
Residential and Commercial Preventive Maintenance
We offer both Residential and Commercial Preventive Maintenance plans. If you are on one of our maintenance plans and have a pest problem – it's covered. Call us and we will be out there with no additional charges. Doing preventive maintenance means that you will have fewer issues as pests are more under control and entryways are monitored and controlled.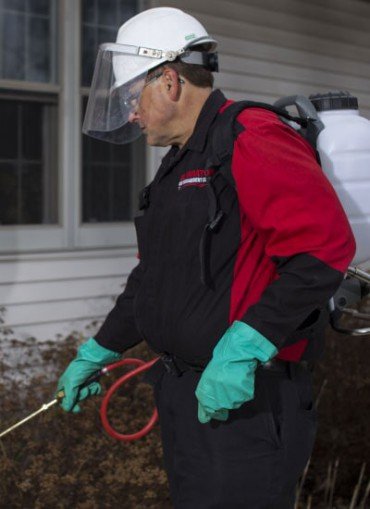 We Offer Services
Several Ways We Can Offer Our Preventive Services
Quarterly Service
Monthly Service
Ant Service
Several Ways We Can Offer Our Preventive Services Is To
Quarterly Service
We design a program of 4 treatments throughout the year that is meant to prevent you from seeing or having a pest problem. Each service is customized to issues that have been known to have been in your area or your home. If you have any issues between your services – we will come out and treat them to your satisfaction at no additional charge. We guarantee that you will be happy.
Monthly Service
For more aggressive needs or pest issues that are more persistent – our monthly service is similar to quarterly services but more frequent. If monthly service is needed – we will prescribe this. Monthly service is popular with businesses or areas that have higher "in and out" traffic that would allow pests to get in more easily.
Ant Service
One-time ant treatment – guaranteed to work for 1 year. We wouldn't offer a 1-year guarantee if it didn't work. Again, we guarantee you will be happy. This is for Household AND carpenter ants. Certain ants may require a different program. (i.e.: Pharoah ants, etc.) We will prescribe which program fits best for your situation.