Skip to Content
Get Rid of Cockroaches in Northeast and East Central Wisconsin
There are many different varieties of cockroaches that may plague your home or business, but they are all reason enough to enlist professional exterminators for roach control. Eliminator Pest Management Co offers cockroach control to clients in Northeast and East Central Wisconsin, and we specialize in an effective extermination process that includes both removals of current infestations and prevention of future infestations. This treatment is the best way to get rid of roaches once and for all. Some of the most common roaches you may encounter include the following:
Brown-banded
German
Oriental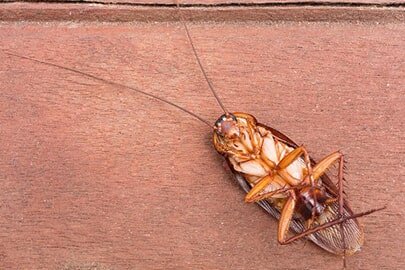 Removal and Prevention for Homes and Businesses
Getting rid of cockroaches requires far more than simply applying a pesticide. A professional exterminator will approach the problem with a multifaceted solution and ensure that roach problems are prevented from reoccurring in the future. We take many factors into consideration when we perform pest control targeted at roaches, including these:
Determining primary and secondary entry points
Identifying factors that may attract pests
Targeting eggs as well as adults for full eradication
Ridding Your Home or Business of Roaches
Cockroaches are among the most unpleasant of pests, and they certainly don't make a good impression on your business' customers or guests in your home. When you need roach control, you need a provider who will be reliable and effective. Eliminator Pest Management Co provides comprehensive roach and ant control for clients in the greater Fond du Lac area, and we take pride in doing so with quality and integrity. Residential and commercial clients in areas such as Oshkosh and Green Bay are welcome to call us at 920-922-8152 to schedule an appointment or get an estimate for services.