Skip to Content
Pest Control Services for Businesses
Your business is our business. Unwanted pests can completely derail your business if not cared for properly. We have decades of experience with pests in commercial settings. There are many attractants that make businesses an ideal setting for pests. With such a high amount of traffic coming in and out of the average business – it's no wonder pests find their way in.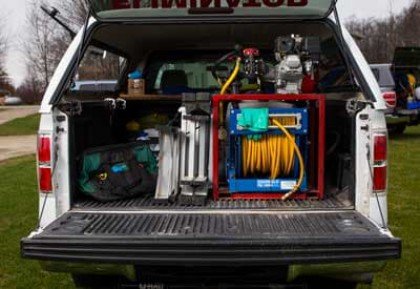 We Service:
Restaurants
Nursing Homes
Factories
Offices
Retail Stores
Apartments
Farm Rodent Control
Feed Mills
Contact Us to Schedule Pest Maintenance Program
Our regularly scheduled Pest Maintenance programs mean that you can focus on your business, while we focus on keeping pests under control. Our preventive maintenance program starts by targeting entry points that allow pests to get in. When we understand and eliminate the pests inside your business as well as seal up their old entryways – we are on the path to no pests. Call us today to schedule a tour for us at your business and to request a free estimate.
As our owner, Dave says, "I only eat at the restaurants in the area that we service…because I know what pest problems are out there. When we are doing the work at those places – I know they are taken care of."