Skip to Content
Effective Rodent Control in Northeast and East Central Wisconsin
Rodent control is an essential investment for homes and businesses where mice and rats may have an opportunity to invade. If such a problem is not addressed, rodents can transmit diseases and cause serious damage. Eliminator Pest Management Co offers mice and rat control for clients in Northeast and East Central Wisconsin. We specialize in extermination, removal, and exclusion for pests and rodents of all kinds. Our team of professional exterminators specializes in getting rid of rodents and ensuring they don't return.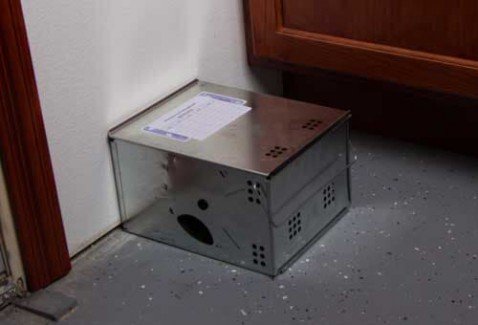 Rat and Mouse Removal and Exclusion
There are a number of methods an exterminator may use to get rid of pests. We work with clients to find the method that is best for your home or company's property. No matter what kind of problem you might have, our experts can formulate a solution to ensure you are rid of rodents for good. When it comes to mice and rats, our comprehensive approach includes the following steps:
Exterminate pests in the area
Seal entry points to prevent reentry
Serving Northeastern and East Central Wisconsin
Rats and mice are the stuff of nightmares for many, and it's not hard to see why. Their presence is startling at best and, if left neglected, can result in considerable expenses. Eliminator Pest Management Co can take care of any pests or rodents you are dealing with in the greater Fond du Lac area. We provide rodent control services in areas such as Green Bay and Oshkosh, too. No matter if you need spider, rodent or bee and wasp treatment, you can trust us for reliable service. For more information, or to schedule an appointment with one of our exterminators, please reach out to us at 920-922-8152.